Reply To: Share your inspirations!
April 1, 2020 at 12 h 17 min
#16138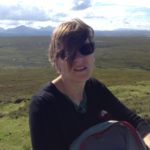 fraukef
Participant
Hi My name is Frauke and i have been working as a dramaturg in London for the last 20 years creating work for all sorts of spaces.
The projects posted here are such an amazing resource. There are so many many inspiring projects, so I will post the last one I came across. What I loved about it was that I didn't seek it out, we just happened upon it during a family outing and it made us follow a new path, discover an area we don't usually visit often and have a little adventure:
Another one that stayed with me is Elizabeth Streb's "One Extraordinary Day in London" as part of the Olympics 2012:

Her dancers were doing different performances around the city of London. Participants would get a twitter notice shortly before where the next performance would take place. You could take in as little or as many performances as you liked. One highlight was definitely dancers abseiling vertically from London's City Hall.
This reply was modified 3 years, 8 months ago by

fraukef

.