Reply To: Share your inspirations!
April 1, 2020 at 14 h 44 min
#16174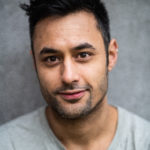 Camiel
Participant
Hello,
My name is Camiel and I live in the Netherlands.
I studied Visual Arts in the University here in Utrecht and after that I studied Circus in Rotterdam.
For a long time now I am performing with streettheater companies on festivals and I did some performance art projects in the public space.
At the moment I came to realise it was time for me to combine my expertise within the visual arts and the performing arts. Intrueged by the concept of the "Super Human" I do physical and inspirational research.
One of my al time favourite artist and huge inspirator is Johan Lorbeer.
I had the luck to bump into one of his performances a few years ago. It still gives me shivers.
http://johanlorbeer.com/still-life-performances/
I enjoy finding out all of your inspirations!