Reply To: Share your inspirations!
April 8, 2020 at 15 h 31 min
#17529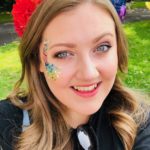 jecourtney1
Participant
Hi all,
My name is Jess and I work for the National Trust in Wales. We're looking at how we can develop our creative practice across Wales from within the National Trust, and I also have a personal interest with a background in theatre. I'm particularly interested in how site-specific performance can be used as a heritage interpretation tool.
Thank you so much for all your posts! I'll have to take some time to take a look through them.
For me, a couple of pieces come to mind (a coincidence that they have the same subject matter – it was interesting that the UK saw a huge increase in creative practice in the public sphere, particularly cities, during the 1914-1918 commemorations).
I have loved Slung Low's work for a long time – they are a theatre company based in the North of England who make incredible work (https://www.slunglow.org/slung-low/) and have a brilliant ethos. In 2014 they co-produced 'Blood + Chocolate', a huge performance that took place in York. You can watch the whole show on Youtube here..
The second was 'We're Here Because We're Here' (https://www.youtube.com/watch?v=JDyqax78Z_M), mainly because they came to where I was working at the time and it was an incredible moving moment to witness.
Jess