Reply To: Share your inspirations!
April 14, 2020 at 18 h 39 min
#18527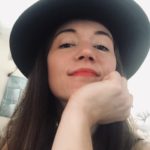 Olga Kaleta
Participant
Hello everyone,
My name is Olga and I'm an artist based in South West of UK at the brick of England and Wales.
I'm very inspired by Cornwall based company Wild Works Theatre.They work is always profoundly rooted in the place, its history, the people and their individual stories, the architecture and the landscape. Through this approach they create work that carries a value to the communities they work with. I'm inspired by their ability to create work that so beautifully brings the past and the future into the celebration of the present.
I'm also inspired by a Compagnie N* 8 for their ability to balance beautifully between entertainment and provocation. Absolutely brilliant!
xxx