Reply To: Share your inspirations!
April 15, 2020 at 14 h 55 min
#18637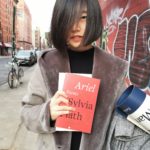 yiruchen1997
Participant
Dear artist friends, my name is Yiru Chen and I'm very glad to join the community through MOOC. Born in Shanghai and currently based in New York City, I'm a filmmaker, interdisciplinary artist, poet, and a sign language advocate. As a performer/dancer myself, I have studied with multiple artists whose fields range from dance to physical theatre. My involvement with public-space creations originated from learning with Danielle Russo and her original works really encourage me to go deeper into performance arts in public. I've also been the student of Eiko Otake, an early Butoh dancer and now a performance artist who inspires me so much with her public performances, to devote myself and my works more to nature and humanity, social issues, and universal emotions among people. Currently, I wish to go deeper with sign language education but I'm also hoping to find methods and inspirations for how to perform in public and bring sign language arts into public spheres.
Regards,
Yiru (yiru.visualarts@gmail.com)