Reply To: Share your inspirations!
April 16, 2020 at 16 h 17 min
#18850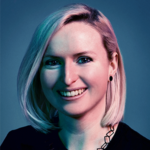 paquette
Participant
Hello beautiful and inspiration people,
Greeting from Montreal!
My name is Anne-Marie and I am a creator and producer of installation art that is light-based and interactive. My entire practice is routed in making people and places smile.
I have already learned so much from reading your posts and discovering fascinating performances. A piece that is incredibly inspirational to me is Ice Watch by Olafur Eliasson and Minik Rosing where block of ice from floating icebergs were installed in the urban landscape and left to melt. This work made climate change feel tangible.
If I recall correctly it was premiered in Paris for COP 21, but has since been recreated in other cities including London.
The installation's capability to transform something so familiar, yet also foreign at the same time, into something so emotional is was really captured my attention and my imagination.
Blessed to be a part of this community!
Anne-Marie
@l4studio