Reply To: Share your inspirations!
May 2, 2020 at 15 h 48 min
#20981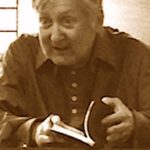 tedkillmer
Participant
Many "hellos" to you all, and especially to those I recognize from my many visits, both professionally and informally, to the delicious worlds that I simply call Street. For more than forty years, I've been engaged as an arts consultant, specializing primarily in festival programming & theatrical publicity. Early on, I began my career in the arts as a puppeteer, and through the lens of one of the world's oldest art forms, I avidly embraced the popular arts of circus, vaudeville, burlesque, magic, spectacle, and Street. I still do. Yes, I count Broadway among my fondest thoroughfares, as an enthusiastic promoter of Pulitzer Prize and Tony award winners. But my work with Obie winner En Garde Arts, a forerunner in site specific theater, propelled me forward to produce the Buskers Fare in lower Manhattan (1993-1197). The one square mile international spectacle of all things Street became swiftly acknowledged as a premier window into animating public spaces in the US and opened opportunities for the best international Street practitioners in both the visual and performing arts to be seen for the first time in my country. As an adherent of the concept of Commons – socially, politically, environmentally – I continue to explore more fully the twists and turns of avenues and alleyways. And the magic that comes with uncovery. So, at the moment I am reunited with France's Caroline Amoros, Cie Princesses-Peluches http://www.carolinea-artist.com/, whom I presented at the Utah Arts Festival and the Central Pennsylvania Festival of the Arts almost twenty years ago. Like fine wine, our dialog has improved with age and experience. I have joined you here by happenstance and with this mooc, look forward to reinvigorating my continued faith in the creative blood flow that courses through our mutual arteries and those we share as Street.