Reply To: Share your inspirations!
September 10, 2019 at 0 h 21 min
#8130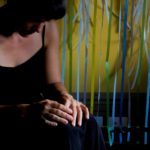 Elizabeth
Participant
Kaldor Public Art Projects is a pioneering Australian organisation that has been investing in the development of major public artworks for 50 years. The first project they comissioned in 1969 was Christo and Jean-Claude's "Wrapped Coast", or as many people within broad audiences recall the "Wrapping of Little Bay". This work is iconic in Australia and I use it as a reference point for public art, especially when talking to audiences from beyond the artworld. It's an artwork that resides in the pysches of a couple of generations of Australians. What many people don't realise is that the work was facilitated by Kaldor Public Art Projects, highlighting that to broader audiences the collaboration, support and pathways for the creation of public art are often overlooked or invisible.
The first Kaldor Public Art Project that I recall encountering was by Tatzu Nishi in 2009. I wasn't aware of the program and on a rainy day had just decided to spend the afternoon at the Art Gallery of New South Wales. Approaching the building I was immediately fascinated by the construction-like structures that were dominating the facade of the building. I assumed that perhaps restoration work was being undertaken on the bronze sculptures that resided there. I only knew that there was an artwork because I was stopped by an invigilator as I walked up the stairs to the gallery.
This work activated for me an awareness of scale and spatial qualities that had never been of interest to me before. At the time I had only ever wanted to be a painter, something I still pursued for a few years after. Though I can that this public artwork planted the seeds for wanting to work with public space and perspective, both perceptual and conceptual.
Barrangal Dyara (skin and bones) by Jonathan Jones in 2017 is another Kaldor Public Art Project that has shifted so many things for me. Unfortunately I didn't see the work as it was realised, though have researched it heavily. It is an artwork that I believe should be included in the Australian education syllabus. The intricacy and complexity with which this project addresses post-colonialism through a site-responsive and site-specific work is truly inspirational. I feel grateful to be able to share this work here in an international forum as friends from many countries outside Australia have always been shocked at how little is known internationally of the Indigenous experience in Australia. This artwork addresses that gap with reverence, sensitivity, recognition and hope. For me it is an exemplar public art project and has driven me to want to commit more deeply to my practice.