Reply To: Share your inspirations!
September 12, 2019 at 4 h 00 min
#8587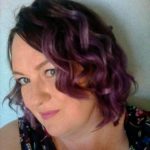 KristaDalby
Participant
I had never really thought about art in public space until I started working at Clay & Paper Theatre in Toronto in 2006. After four formative years with the company, I now do some of my own public space work in a rural environment with my company The Department of Illumination.
There are so many inspiring examples that come to mind, but one performance that struck me as particularly magical was Les Girafes by Compagnie Off.
Living in a rural place can sometimes feel very isolating, like I am cut off from my peers and exposure to art outside the mainstream, and I am so looking forward to learning more!