Reply To: Share your inspirations!
September 13, 2019 at 1 h 09 min
#8738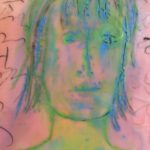 Suzanne
Participant
I'm super interested in public art that makes us think about issues and how they impact us. About a month or so ago, there was a flurry of sharing on social media about a seesaw that was installed on the border of Mexico and the USA. It was such a playful commentary on very serious human rights issues (global borders, systemic racism, and human inequities). I thought it was brilliant! It's interactive public art as I see it, and an incredible tool that can inspire people to think about the world we live in, and maybe make positive change to create a world where we support everyone to have a better life. The links below provide some information:
https://www.democracynow.org/2019/7/31/headlines/seesaw_installation_on_us_mexico_border_highlights_human_toll_of_immigration_policies
This reply was modified 4 years, 2 months ago by

Suzanne

.