Reply To: Share your inspirations!
September 17, 2019 at 10 h 22 min
#9294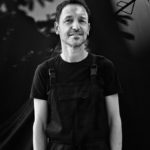 Paco
Participant
Hi everybody, company Royale de Luxe has some proposals that have been my inspiration for several years. Not only because of their fabulous matherials, but because for the dinamic and emotions that they awake in the audiences. They invade streets with huge archetypical figures.
Here you are their website: http://www.royal-de-luxe.com/es/
Enjoy it, and if you have the chance to find them at the streets, flow with emotions coming to you.