The Stakeholders
The idea of the MOOC was developed in 2016 as part of the IN SITU ACT programme. The European IN SITU network was looking for tools to disseminate and promote art in public space. FAI-AR, Europe's sole higher education training programme on art in public space has been developing its teaching and learning experience in this field since 2002. The school offered to develop this innovative tool to harness its expertise and disseminate it worldwide. This gave rise to the "Create in Public Space" project, a bilingual (French/English) learning platform that is free to use and will give participants the tools and inspiration to express their art in public space.
FAI-AR
Overall coordination, educational engineering, editorial management, and production
Marseille, France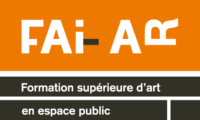 FAI-AR is the model school in Europe devoted to artistic creation in public space. It offers a 22-month specialized training course for students from superior arts training institutions and experienced performers of all nationalities who have decided to assert their position as artistic creators and organizers of projects in public space. FAI-AR's function is to provide them the knowledge, skills, and professional know-how and to assist them in their artistic approach.
One-of-a-kind, FAI-AR also meets a demand for continuous training and educational engineering: it offers short courses, workshops, and master-classes for artists and professional technicians. Some of these activities have an international dimension and are part of partnership agreements linked to developing the sector of art in public space in partner countries.
A project specifically funded by the Ministry of Culture
---

IN SITU
Artistic expertise and targeting resources
European platform operated from Marseille, France


IN SITU was created by programmers passionate about new aesthetic trends and the issues around public space, who joined forces in 2003 to work together across Europe and support artists working outside of conventional venues.
The network is led by Lieux Publics, a national and European centre for creation in public space based in Marseille, France, and has developed through a number of projects supported by the European Commission. As IN SITU has grown, its expertise and activities have become clearer: it serves to identify artists, facilitate transnational artistic project laboratories and incubators, support co-productions and publicise emerging work, organise combined European and international residencies, perform artistic research, run conferences for people working in this area, operate a Think Tank and develop the first MOOC (Massive Open Online Course) dedicated to artistic creation in public space with the FAI-AR. IN SITU ACT includes 20 partners and 8 associated partners from 19 countries and as many contexts, practices and aesthetic approaches.
In 2016, IN SITU launched ACT, a large-scale European project funded by the European Commission up to 2020 as part of the Creative Europe programme.
---
ARTCENA
Targeting and generating resources, co-editing the glossary   
Paris, France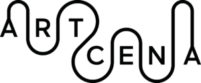 ARTCENA is an open and vibrant gathering place whose primary objective is to reinforce the foundation and development of circus arts, street arts, and theatre.
ARTCENA's mission has three focal points:
Sharing knowledge through the creation of a digital reference portal and publishing. Assistance for professionals by providing them with advice and training; Support for exposing the various arts sectors through various mechanisms that encourage promotion, creativity (assistance in creating dramatic texts, Grands Prix), and international development (Circostrada network, Contxto …).